Affiliate marketing can be extremely daunting, especially for beginners. A major way you can reduce the knowledge gap and increase your business growth is by joining an affiliate group with like-minded affiliates. Many of these groups are free to join and you can use these groups to build your own personal network and leapfrog common problems most beginner affiliates have. The best affiliate networking groups for beginners include: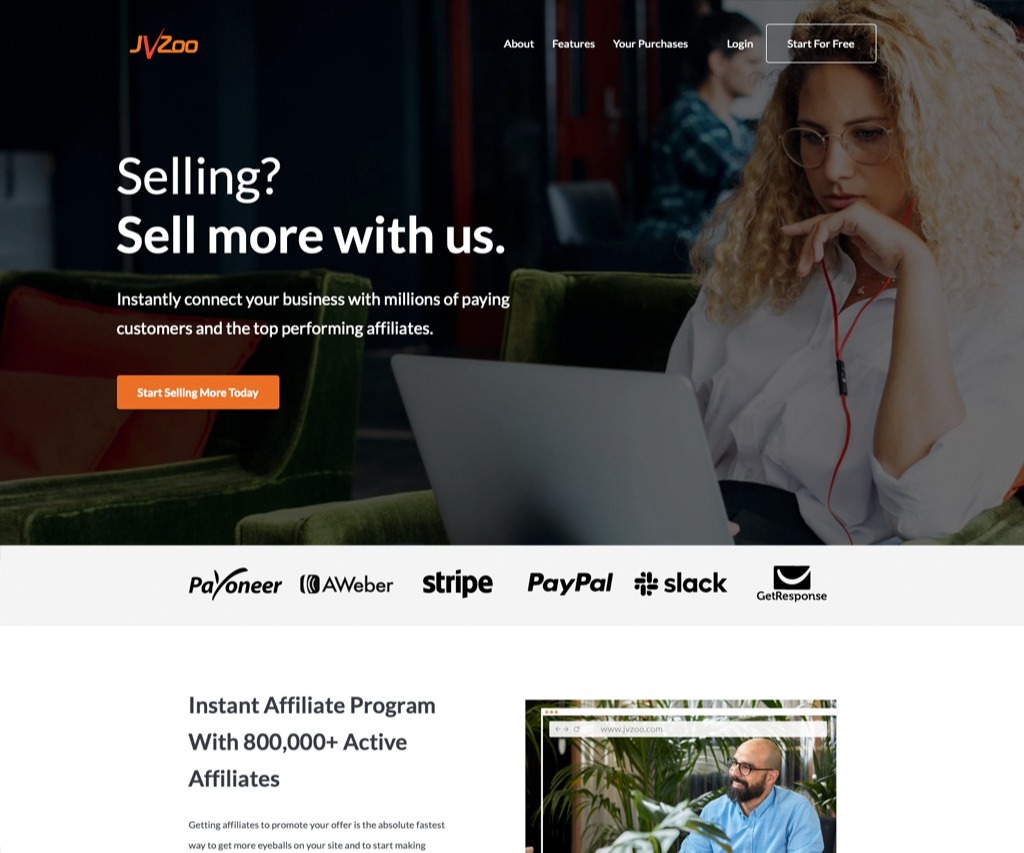 1. JVZoo
JVZoo is known for its large affiliate program with over 800,000 affiliates, but what many people don't know is that there's also an extremely active and helpful Facebook group. The JVZoo Facebook community has over 22,000 members and there are many knowledgeable affiliates and sellers in the community. The group is free to join for new affiliates and you can get a ton of value from all of the different resources and personnel within the group.
Features:
Free training material: You can access a variety of free training courses and ebooks on how to be successful with affiliate marketing in the group. The Facebook group is over 10 years old and you can search through the catalog of materials to find any affiliate information you're looking to learn.
Networking: Many super affiliates and top-earning sellers are members of this group and you can connect with them and form strategic partnerships. It can be difficult for new affiliates to start building partnerships, but this group makes it easy to connect with other members.
Q&A: The JVZoo team is very active in the group and you can reach out directly to them to get any questions answered. JVZoo also hosts many affiliate marketing experts so you can learn from the best in the industry.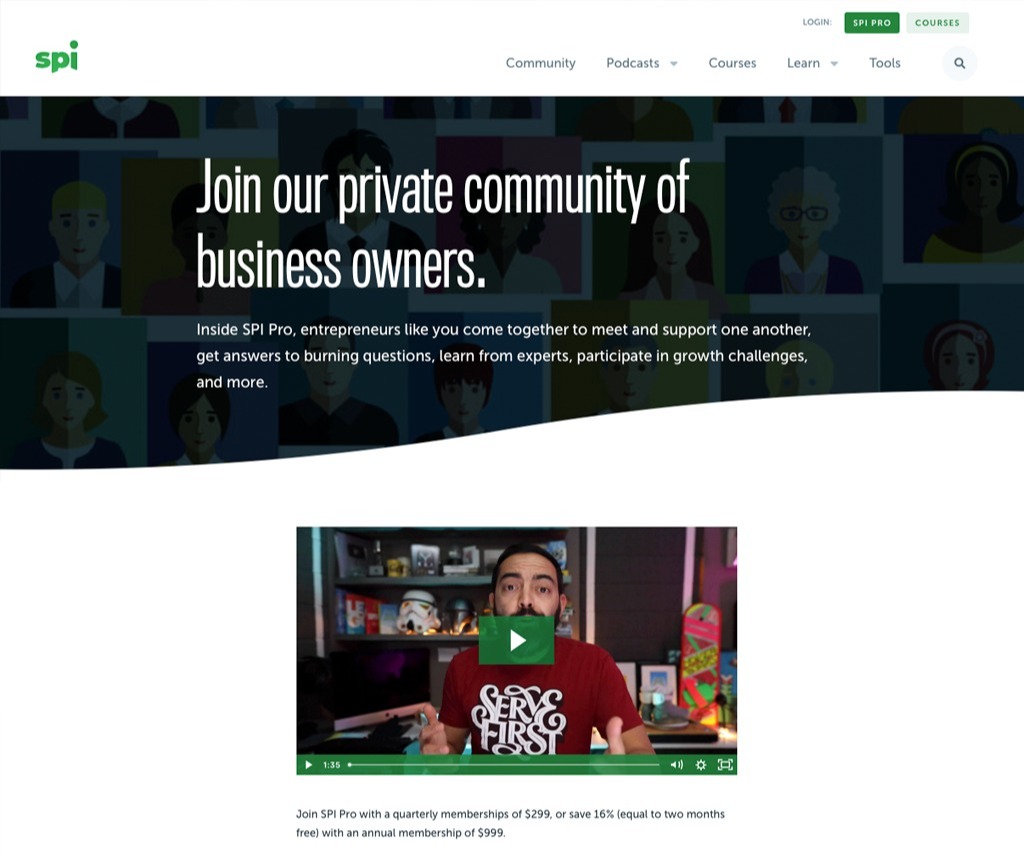 2. Smart Passive Income
The SPI community is one of the best affiliate marketing groups on the internet. It's led by Pat Flynn, a successful marketer who's built a successful 7-figure affiliate business. The SPI community is a paid community and it has hundreds of successful affiliates. This community is fantastic for a new affiliate because there are many resources and it has served over 1,000 entrepreneurs. Some of the best features of this community include:
Features:
Pre-recorded workshops: When you join SPI, you get access to over 100+ hours of workshops that teach you how to build an online business. These workshops are updated, so you can get the best strategies to grow your affiliate marketing business.
Community managers: Affiliate marketing groups can be helpful, but they can be cluttered and spammy. Smart Passive Income has full-time community managers who help keep the group organized and polished. This ensures that you're only getting the best content and strategies from the group.
Weekly office hours: You also get access to office hours with the SPI team every single week. This is an incredible opportunity to get your questions answered by affiliate marketing experts. You can ask anything from basic tech issues on your blog to complex affiliate marketing strategies.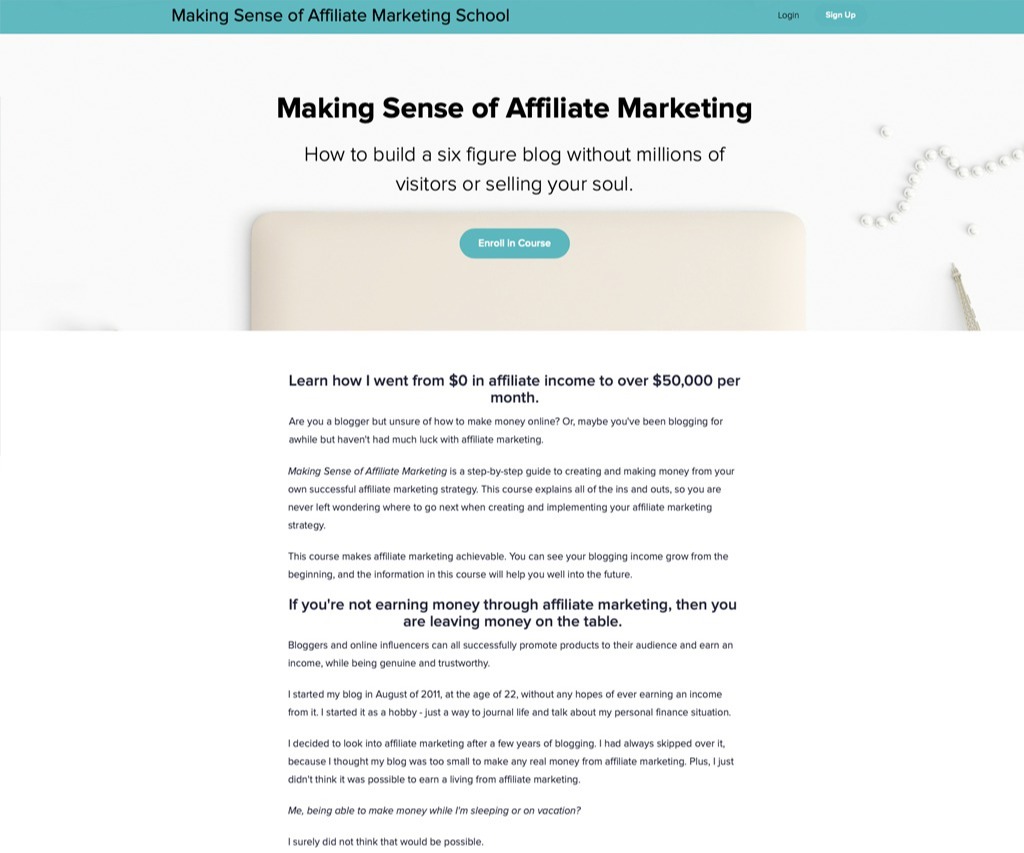 3. Making sense of affiliate marketing
Making sense of affiliate marketing is created by Michelle Schroeder-Gardner, one of the most successful affiliate marketers. This is a course that also comes with a private community where you can ask questions and get feedback from other students. Michelle has grown her blog to over $1.5 million per year in revenue and is one of the best resources for affiliate marketing. The private community has 4, 5 & 6-figure affiliate marketers, so it's a great community to be a part of.
Features:
Free group coaching sessions: Being part of making sense of affiliate marketing gives you access to free group coaching sessions with Michelle. In these coaching sessions, you can get feedback on your business and ask any questions you have.
Course content: The affiliate marketing course is updated regularly with the latest affiliate marketing tactics and tips. The course is designed for beginners and covers everything from setting up your blog to finding the best affiliate programs and networks. This allows you to shortcut a lot of the beginning stages that can delay your earnings.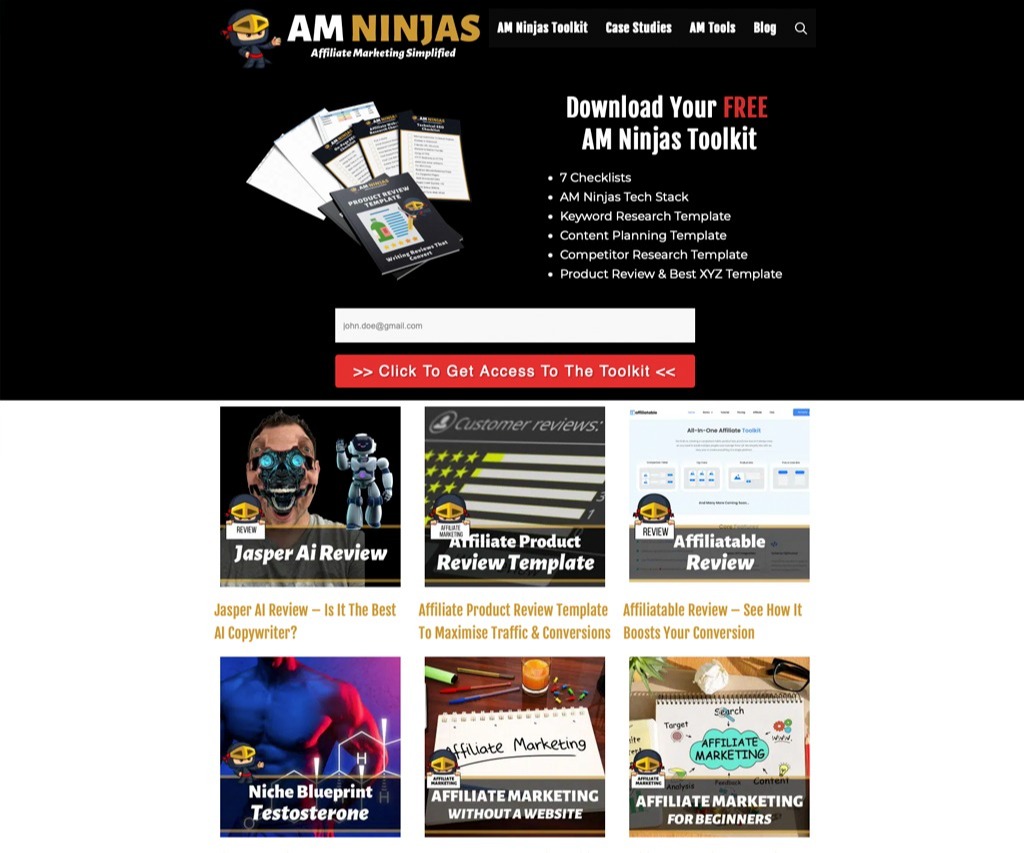 4. Affiliate Marketing Ninjas
Affiliate Marketing Ninjas is one of the largest affiliate groups out there. With over 33,000 members, this is a great place to network with other affiliate marketers and get tips from the pros. What makes this group unique is that you can learn other skills like SEO and email marketing that are needed to succeed with affiliate marketing. The group is run by Warren Wheeler, an accomplished affiliate and content marketer.
Features:
Free SEO and affiliate checklists: Affiliate Marketing Ninjas offer free checklists that show you how to rank your site higher in Google and improve your affiliate conversions. This is a great starting point if you're a beginner.
Live Q&A: A great benefit that this group offers is live Q&A for any topics related to affiliate marketing. In the live Q&A sessions, you can ask specific questions about growing your affiliate site, monetizing it, diversifying your portfolio and more.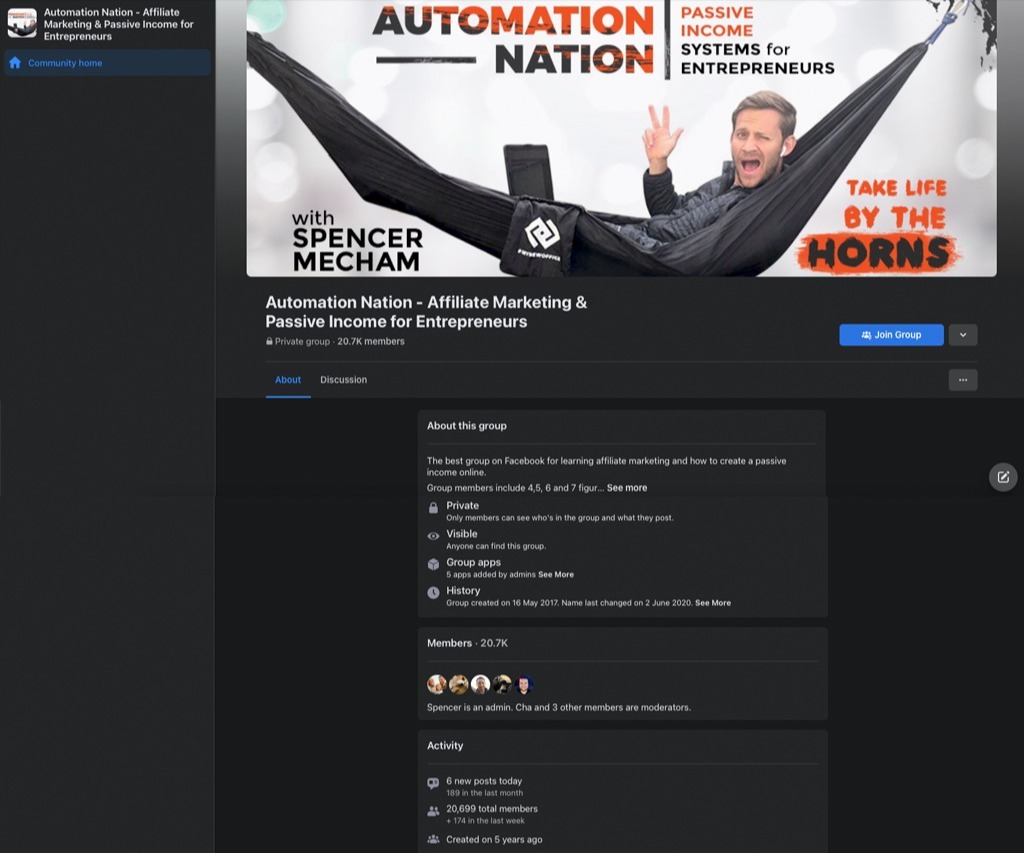 5. Automation Nation
Automation Nation is a closed Facebook community where affiliate marketers share different strategies on how to automate their affiliate marketing businesses. There are over 20,000 members in their Facebook group and there are weekly training sessions on various topics within affiliate marketing. This is a great opportunity for beginners because the owners of the group thoroughly vet people who join the group. In order to post guides on there, you will need to share earning screenshots and explain exactly how you succeeded to help others in the group.
Features:
No spam/self promotion: This is a very well moderated group with a zero tolerance policy for spam and self-promotion.
Weekly Q&A/training sessions: The group offers weekly training sessions on various topics within affiliate marketing.
20,000+ members: There is a huge community of affiliate marketers to connect with and learn from. This group has an automation focus, so it's great if you want to learn how to automate your operations.